PRINTABLE Watercolor Camera Valentines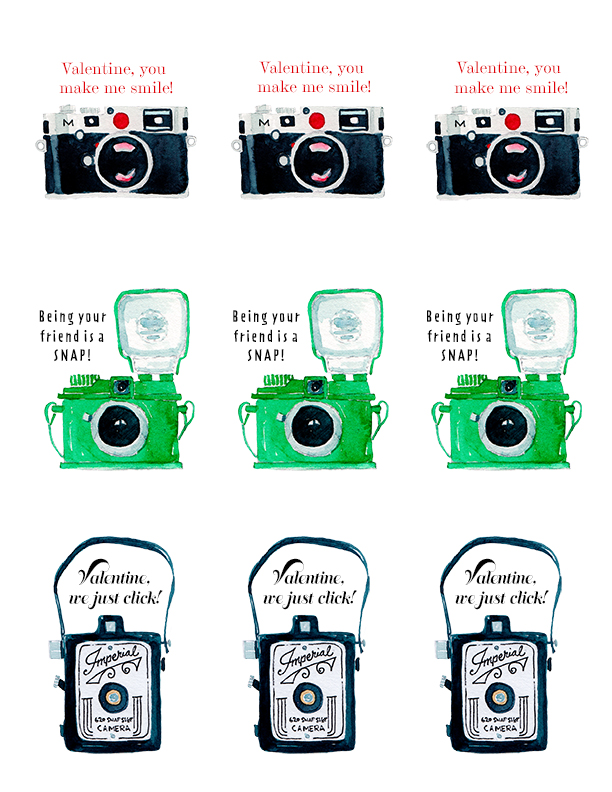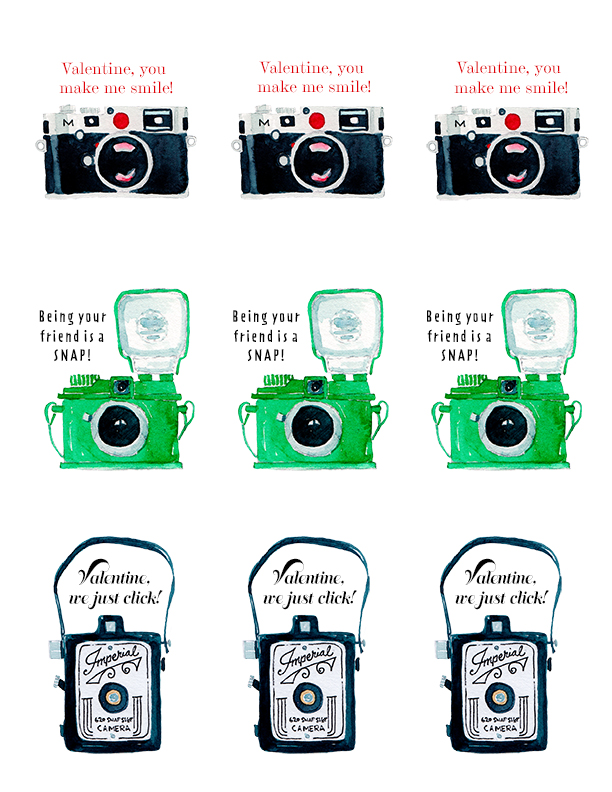 PRINTABLE Watercolor Camera Valentines
Unique printable Valentine tags featuring watercolor vintage cameras. Perfect for the shutterbugs you love! Print, cut and attach to treats and gifts - such as a stack of prints, a framed photograph, a photo book, or (if you're going big) a camera! Sign your name on the back side of the tag or be a secret admirer. :)
Nine tags per printed 8.5x11 inch sheet of paper.
Messages include:
-Valentine, you make me smile!
-Being your friend is a SNAP!
-Valentine, we just click!
Printable PDF file will be sent to you for download upon purchase. PLEASE NOTE THAT NO PHYSICAL SHIPMENT WILL OCCUR. For best results, print on heavy card stock paper. For non-profit use only. Copyright 2019 Heather Tycksen.